Get Out of the Ham Radio Shack and Into Nature With POTA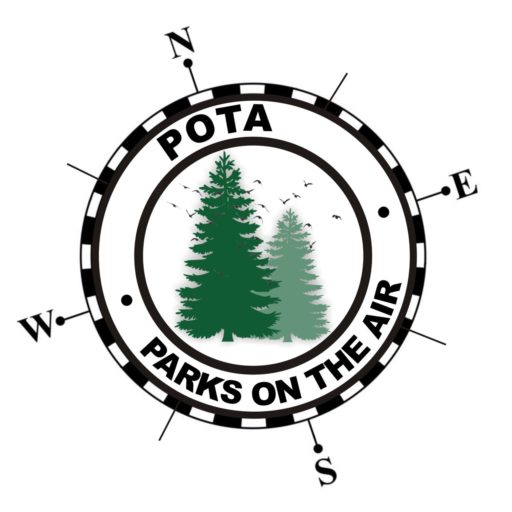 Before Parks on the Air (POTA) started you could usually only find ham radio operators on the airwaves during a QSO Party or Ham Radio Contest. POTA has helped bring people out of the shack and into nature with their radios.
Ham radio operators set up portable stations inside State Parks, National Forests, and other public lands to make contacts with "Hunters" from home.
What is POTA?
POTA is a fun activity that gets you out of the shack and off the grid to experience mother nature. It's also a great opportunity to develop portable operating skills including antenna selection and design, power usage, logging and public interactions.
The idea behind the program is to encourage more people to become active in amateur radio. Many new hams can be intimidated by contests and this activity is less stressful. It is similar to ARRL's yearly National Parks on the Air but extends beyond just the parks to include state and national forests as well as historic sites and trails.
To qualify for a contact you must be located within the boundaries of a POTA entity and actually make contact with someone using your callsign on an approved mode and frequency. You must also be a licensed radio amateur. Some parks have specific rules about what kind of antenna you can use. Others require a permit and may have other requirements. You can find more information about the individual parks and their requirements on the Parks on the Air website.
When you are ready to get started, there is a list of current activators on the website. This is updated often and can help you plan your activations. You can also look for activators on social media and in the POTA Slack #potaspots channel.
It takes two to tango and in the case of POTA it means one operator is activating a park while the other is hunting (contacts with an activated park). As a hunter all you need to do is find a currently operating activated park and work them. There is no limit to how many parks you can hunt and certificates are issued based on the number of park contacts you have made.
The system is very similar to Summits on the Air or SOTA, except that you are working with specific summits and there is a points system for both the activator and the chaser. There are currently 163 SOTA associations around the world.
How to get started in POTA?
If you have a ham radio and the necessary license, getting started in POTA is simple. First, identify a national/federal or state/provincial level park you wish to activate. Then, deploy portable radio equipment (a transceiver, power source and antenna) within the boundaries of that park. Then, make contacts (including a minimum of 10 on CW or digital modes) and log them. Those that do this are called activators, while those who contact them from other parks (including their own) are known as hunters.
Before you venture out, check with the park office to make sure they are okay with your operation. They may require a permit, have other rules that you must follow (such as no stakes in the ground), or be open to certain hours. If they are, great! You can get a lot of operating experience by activating a park and helping out the community.
During an activation, a radio operator must operate in a way that is consistent with the park's policies and guidelines. For example, the park must be open to the public and accessible. It is also important to be mindful of the environment and wildlife. Some parks have specific restrictions for noise levels and transmitter power.
It is a good idea to self-spot on the POTA spotting page or use another means of letting others know that you will be operating from a particular park. This will allow other operators to be aware of your presence and provide time for them to seek you out. Once you are on the air, announce your callsign, frequency and mode. Try to stay at or near your announced frequency to give hunters a fair chance to work you.
Activators should be prepared to be ambassadors for their hobby and ham radio in general. Many of your park contacts may be non-hams, and you can encourage them to learn more about amateur radio by distributing handouts like ARRL's "What is Ham Radio" and QSL cards. You should also be prepared to answer questions from park staff and visitors. If you do, you will add to the enjoyment of this activity for everyone involved.
Getting on the air with POTA
If you're looking for an excuse to get out of the ham radio shack and into nature, Parks on the Air might be just what you need. This international amateur radio program encourages operators to set up portable stations in state, national, and provincial parks and other public lands. It's a great way to promote emergency communications while enjoying the natural surroundings.
While the program is open to all amateur radio operators, it's aimed at newcomers and those looking for a casual way to start operating. Unlike traditional ham radio contests, which can be intimidating for newcomers, POTA is designed to get people on the air with minimal equipment and without having to worry about points or awards.
To participate, you'll need a general-class amateur radio license and at least one piece of equipment that can operate on high frequency (HF) bands. HF radios are what hams use for voice communication, and in the US you'll typically need a transceiver that can operate on 10 mHz or higher.
When you're ready to get started, visit the Parks on the Air website. This will list currently operating activators and their frequencies. From there, you can listen for operators and contact them as they're making their rounds.
A good place to start is with your local parks and forest service. You can also contact your regional coordinator to learn more about the program and to find out if there are other amateur radio operators in your area who are participating. Then, once you're comfortable with your setup and operation, you can start planning your own park activations!
Activating a park
As mentioned, the main objective of Parks on the Air is to encourage amateur radio operators to get outside and into State/Provincial/Federal parks to set up portable stations and make contact with other operators. This is a great way to develop new operating skills, foster community and demonstrate the hobby to the public. There are thousands of parks available for activation and each one will offer a different experience.
The rules for park activation are simple and fairly straightforward. The activator and all equipment must be entirely within the park's boundaries on public property to qualify as an activation. Activators who want to operate from more than one park in a day must meet all of the standard POTA rules for each park they are operating in and separate logs must be submitted for each park.
During a QSO, the activator will give their callsign and park reference (the name or number of the park). They will also include the date, time and UTC time stamp for their operating location in each log entry. They may or may not choose to include an actual signal report in their contact. Many activators work Park to Park contacts, where they hunt a station located in another park and exchange the park references during the contact.
While not required, it is strongly encouraged that the activator submit their logs for confirmation through Logbook of the World (LoTW). This helps to ensure that all valid contacts are accounted for and prevents duplicate submissions. It is also a good idea to check all of your equipment for loose connections and frayed wires after each activation as repeated setup and tear down can wear on your gear.
The more contacts you make, the more "points" you earn. You can track your progress through the POTA website, which displays your status, total points earned and your ranking among other activators and chasers in your region. The program also offers special certificates for both Activators and Chasers who qualify for the honor rolls. A beautiful wooden plaque is also available for those who confirm 41 or more of the 59 bona fide National Park units.
Before Parks on the Air (POTA) started you could usually only find ham radio operators on the airwaves during a QSO Party or Ham Radio Contest. POTA has helped bring people out of the shack and into nature with their radios. Ham radio operators set up portable stations inside State Parks, National Forests, and other…
Recent Comments
No comments to show.